TRANSDIMENSIONAL FICTION
We are not a publisher.

We are a schism in cosmoverse where stories have spilled through the surface of our universe's holographic boundary surface.

They are not supposed to be here. But neither are you. Enjoy at your own risk - and whatever you do - avoid the Exclusion Zone.
---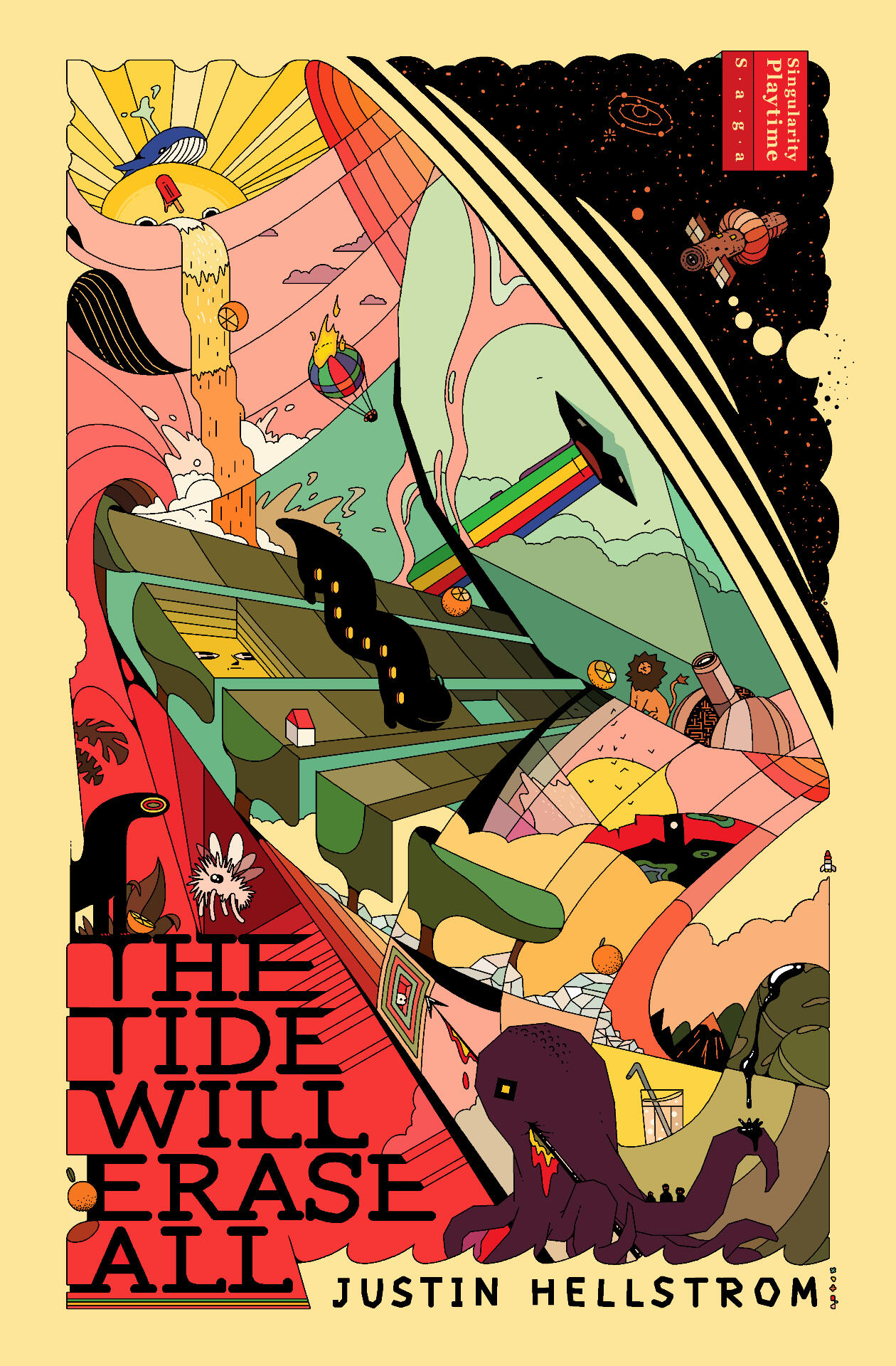 THE TIDE WILL ERASE ALL
Book One of the Singularity Playtime Saga

Wreathed in celestial cataclysm and child-like grandeur, The Tide Will Erase All hijacks your imagination to calculate the speed of light inside a dream.

A dream apocalypse known as the Mouth of God has eaten the stars and infected earth with miracles. Braving extinction, a young girl named Robot journeys with an astronomer to contact the planet's last telescope and weaponize reality itself.
---
THE GREAT CHAMELEON WAR
Welcome to the Nesting Zone: a surreal rim of jungle around Mt. Tahoma prowled by transdimensional reptiles.

The Amanuensis catalogues his expedition up the volcano slope and records stories of explorers caught in the evolving dreamscape. Paleo-mythic lizard pyromancy. Blood whisper secrets. Carnivorous astronauts. Cursed poem hallucinations.

Staying sane is not an option: a fiction podcast by Justin Hellstrom
---
EXCLUSION ZONE
XX:: CAUSTIC TITLES LODGED IN SUB-BOUNDARY SP{AC}E
IMMUTABLE STARFISH 1^446 BL00D PARAD3
Say Something Neat